Get ready to join us on Sunday 6 March 2022 for our Walk for Epilepsy. By taking part and raising funds, you can have a very real impact on people living with epilepsy throughout the ACT and region.
We will be walking Bridge to Bridge around Lake Burley Griffin, the walk is 5km long and usually takes around 1 hour. Lots of fun activities will be available at the start/finish line for the whole family to enjoy.
Our first 200 fundraisers to raise $100 will get themselves a super cool Walk for Epilepsy Hat. If you would like to win yourself one, register now and start sharing your fundraising page to friends and family. You can share on social media, via email, SMS or even in person.

Download a poster and encourage your community to join us at the Walk.
Thanks for your support!
The day will include:
BBQ where all funds raised come straight to Epilepsy ACT
Live Music
Free Face painting
Free Balloon modelling
Lawn games
Coffee + more
Don't forget to wear purple!
Lunch is served by the Lazy Grazer.
Pre-order your own Covid-safe Grazing Box to sit back and enjoy the live music after the walk.
Free delivery straight to you after the walk.
When ordering please select pick up and enter code: WalkforEpilepsy for your 5% discount.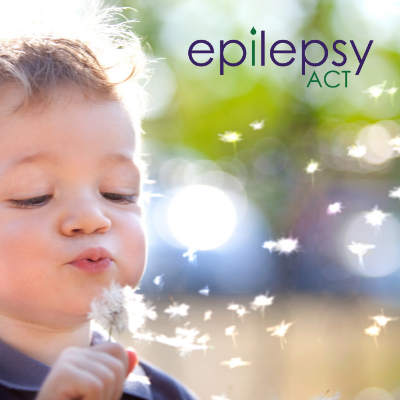 Gillian just donated

$62.64
Grazing Boxes & Picnics
Stick around for a picnic and some fun activities and order your own grazing box for delivery straight to the event. A percentage will be donated to Epilepsy ACT from each order. See above for more information.


Prizes and activities
We have heaps of fabulous prizes thanks to our sponsors. Please keep an eye out here for more details.
We will be giving out prizes for the following categories:
Most purple-ist outfit
Best costume
Most fun had
Most quirky clothes or hair style
And many more...
Our Sponsors
THANK YOU to all our Sponsors. Please take the time to support those who support us.
Event Details
Where: Cup Place, Lake Burley Griffin - this is the curved grassed area between the Flags.
When: Sunday 6 March 2022
Start Time: 10am with Registrations Starting at 9.15am (pending COVID-19 restrictions)
Distance: 5kms, Bridge to Bridge around Lake Burley Griffin
Registration Fees: $30 for Individuals and $95 for a Family (4 individuals)
More Information
Food and Drink
Coffee van, sausage sizzle, drinks available to order on the day, or order in advance through Grazing partner (more information to come).
Accessibility
The Walk for Epilepsy course is fully accessible to mobility scooters, wheelchairs and prams, but please be aware that the activities and start/finish is on grass. Dogs on leads are also welcome.
BBQ
We are excited to say we will be having a BBQ at our Walk, so you will be able to get your sausage sandwich on the day. But that's not the exciting part, you will also be able to get egg and bacon rolls, so don't forget your extra coins as all proceeds come straight to Epilepsy ACT. Drinks are also available to purchase at the BBQ.
Registration
Registration opens at 9.15am, please come early to register and sign in to the COVID-19 app.
T-shirts
If you would like purchase a t-shirt please click here This year t-shirts are only available to purchase via this website. We are not offering t-shirts on the day and pre-purchase is essential. Closing date for ordering your t-shirt is Sunday 13 February 2022.
Coffee
We are incredibly lucky once again to have a coffee van onsite. Please don't purchase one on your way but support our local barrister and grab a coffee while you are at the Walk. I hear they are delicious.
Hats
Please be SunSmart and bring a hat with you. If you were one of the first 200 fundraisers to reach $100 you have won a Walk for Epilepsy HAT which will be available for pick up at the registration table from 9.15am.
Face Painting
We have the exceptionally talented Deborah doing face painting again this year. Can you think of something purple she can create for you?
Jumping Castle
We are keeping the kids entertained again this year with a jumping castle. So, come along and bring the whole family.
Weather
If bad weather occurs we will still go ahead with some changes. If the weather is dangerous the WALK will be postponed to another date.
COVID-19
We would like to reduce the risk of COVID-19 and would appreciate you reading the following information and following advice:
Please do not attend if you are unwell
Cover mouth and nose with a tissue or your sleeve (not your hands) when you cough or sneeze.
Please use bins provided and put used tissues in the bin straight away
Wash hands with soap and water often
Use hand sanitiser gel if soap and water are not available.
Try to avoid close contact with people who are unwell
Do not touch your eyes, nose or mouth if your hands are not clean
Do not attend if you have been to a higher risk country or been exposed to someone with COVID-19 in the past two weeks.
We ask that you do not to attend if unwell or if you have travelled to a higher risk country or been exposed to a person with COVID-19 in the preceding 14 days.
If you have any concerns please call the National Coronavirus Health Information Line on 1800 020 080
Anonymous just donated

$1,000

Anonymous just donated

$1,000

Courtney Ward just donated

$36.54

Anonymous just donated

$104.40

CATHERINE just donated

$104.40

Thuy Do just donated

$62.64

Diane Butt just donated

$20

Gemma Kent just donated

$20

Maureen Horrocks just donated

$104.40

Mel just donated

$26.10

Barbie just donated

$52.20

The wallos narrabri just donated

$26.10

Narelle Marcantelli just donated

$62.64

John Andrews just donated

$104.40

Robert McComas just donated

$31.32

Tracey Johns just donated

$20.88

Kerry Hansen just donated

$20

Karen Carlyle just donated

$104.40

Stan Monkley just donated

$62.64

Anonymous just donated

$26.10